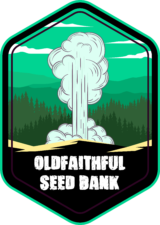 Just like the predictable and impressive geothermal geyser, Oldfaithful Seed Bank delivers the finest selection of tested and reliable genetics of Universally Seeded
Tommy possess not only a passion for exquisite cannabis, but the highest degree of integrity, dedication, and genius for the craft.
Universally Seeded represents the top echelon of genetics. Cultivation techniques are always sustainable and organic resulting in the healthiest outcomes for the customer and planet alike.
That said, every seed is filled with opportunity and love for growers far and wide. At Oldfaithful Seed Bank, pheno hunting fun is what we live for and we thank you for sharing the exciting journey with us through your purchases and support!